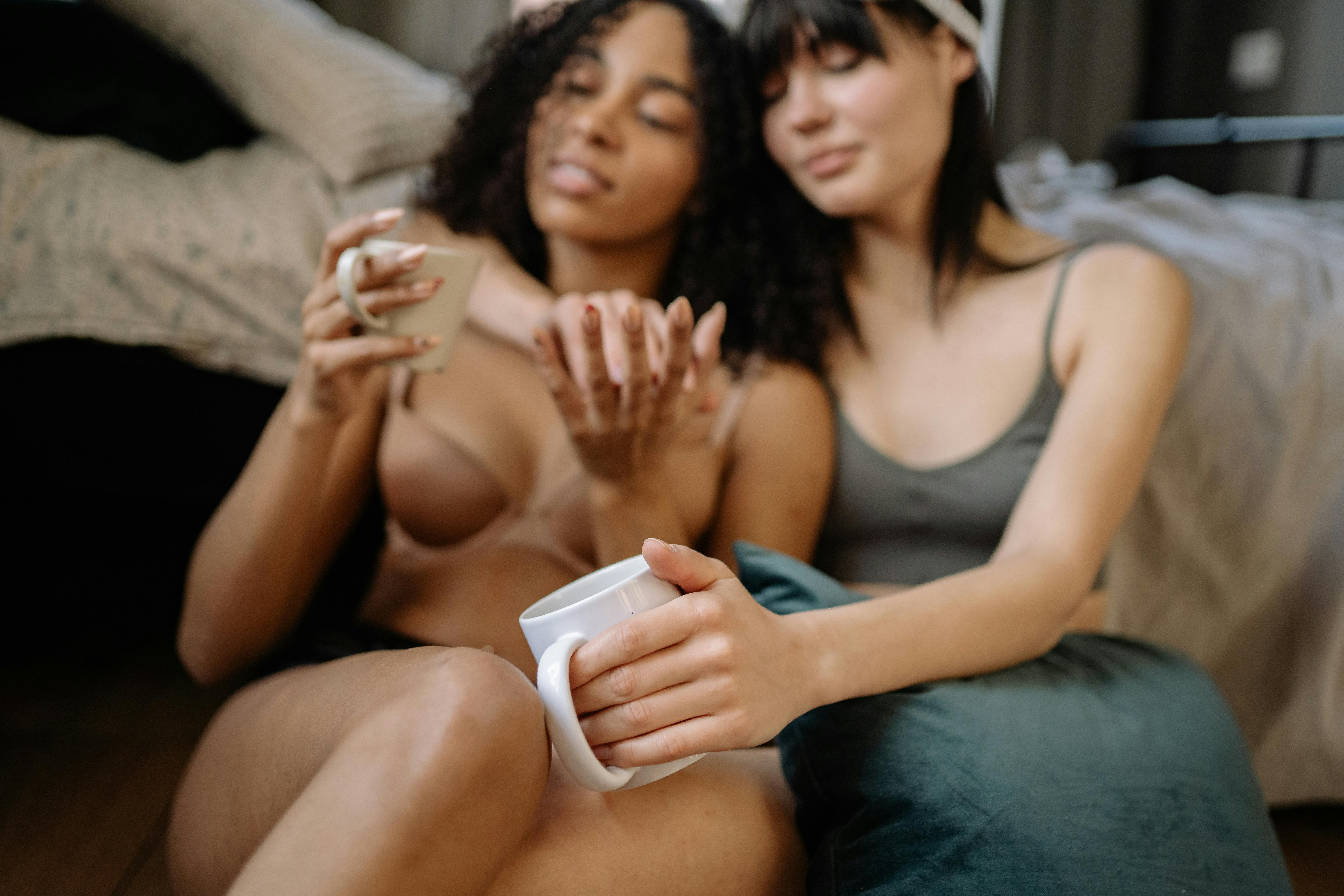 The Capitol Air Story
Spurred by the deregulation of US airlines, Capitol Air was one of several airlines catapulted to temporary success after the transition from charter to scheduled operations.
Founded June 11, 1946 as Capitol Airways by Army Air Corps pilots Jesse F. Stallings, Richmond McGinnes, and Francis Roach, incorporated in Delaware, but headquartered in Smyrna, Tennessee, initially operating Douglas DC-3 twin-engine and Commandos Curtiss C-46. Military service was an important part of its early history.
In 1954, for example, he was transporting priority cargo for the US Air Force and two years later he was contracted to transport passengers for the Logistic Air Support (LOGAIR) Program.
The Douglas DC-4 and Lockheed L-749A Constellation, its first four-engine pistonliners, facilitated the international expansion of charter flights.
"One (of BOAC's 749As) had served Capitol Airways, which had three other 749As, the first having purchased from Avianca in 1957," according to MJ Hardy in "The Lockheed Constellation" (Arco Publishing Company, 1973, p. 51 ). "Later, Capital built a fleet of a dozen Super Constellations."
At the end of the decade, its US operations moved from Tennessee to Wilmington, Delaware's New Castle Airport.
The Constellation fleet continued to grow with the acquisition of the first L-1049G Super, or stretched fuselage, in January 1960, which had been produced for Howard Hughes and first delivered to him four years earlier on February 24. It marked the beginning of a significant number of them.
"In the summer of 1962, Seaboard World Airways leased seven of its Super Constellations (three L-1049Ds and four L-1049Hs) to Capitol Airways, which, exercising a purchase option, ultimately purchased two L-1049Ds and one L-1049H. . ", according to Hardy (ibid., p. 73).
The Caribbean/Mexico and transatlantic operating authorizations, received respectively on September 30, 1965 and April 5, 1966, allowed it to expand its charter flight service, whose lower fares were facilitated by lower operating costs, high daily utilization 12-15 hour aircraft times, lower overhead, high-density single-class accommodations, and guaranteed load factors provided primarily by tour operator bookings.
Still providing this service for the military, however, one of its major contracts involved a transatlantic route from Frankfurt's Rhein-Main Air Force Base to Charleston Air Force Base in South Carolina, with an intermediate stop at the Base. from the Bradley Air National Guard at Windsor Locks. , Connecticut.
Although its fleet of standard, stretch-fuselage 17 Constellations had constituted its long-range workhorse during the 14-year period from 1955 to 1968, they began to be replaced in the 1960s with early Douglas DC-8-33 turbojets. JT4A. The N900CL aircraft, one of these, was initially operated by Pan Am. These were supplemented by turbofan-powered JT8D DC-8-54JT Jet Traders, which featured forward, left-hand, upward-opening cargo doors, allowing passengers to airlines transport all types of cargo. , for all passengers or mixtures of the two on the main deck.
"The introduction of the convertible aircraft led to a new type of customer, the supplemental carrier," according to Terry Waddington in "Douglas DC-8" (World Transport Press, 1996, p. 52). "The first to place an order was Trans International Airlines (TIA), a specialist in military charter flights…"
1967 turned out to be an important year in Capitol's history. On March 21 it became a public company and the next day added "international" to its name, thus becoming Capitol International Airways.
The stretched-fuselage DC-8-61s, configured for 252 single-class passengers in a single-aisle three-three arrangement and purchased from Eastern Airlines, soon complemented the standard-length DC-8-33s and -54s, making it that facilitates the distribution of low seats. military and civilian charter operations per mile.
In the early 1970s, he moved to Smyrna, Tennessee.
Deregulation served as the threshold for scheduled service. Granted such authorization in September 1978, it inaugurated passenger operations to Brussels from New York the following year, on May 5, and from Chicago and Boston on June 19.
Like other international supplemental airlines, such as Trans International (later Transamerica) and World Airways, it applied the low-cost, single-class charter formula to the scheduled arena, achieving low cost per seat-mile and high profitability. of the load factor. and challenging established carriers.
Branded "Sky Saver Service", it consistently attracted demand that exceeded capacity and sparked explosive growth. Annual passenger totals increased gradually, from 611,400 in 1980 to 1,150,000 in 1981 and 1,824,000 in 1982.
Unaware of deregulation-shaped airlines whose low fares could only make a profit with used planes, high-density seats and lower-paid non-union employees, passengers often expressed criticism of Capitol Air's no-interline policy and its refusal to provide meals and hotel rooms during delays and compensation for missed connections with other airlines. However, their fares in the New York-Los Angeles market ranged from $149 unrestricted based on a round-trip purchase to $189 one-way, while unrestricted fares from major carriers in the market hovered around $450. As a result, Capitol Air's load factors exceeded 90 percent.
Its JFK ground operations, initially located in the Delta-Northwest terminal, were mostly manual, with stamped boarding passes, the old peel-and-stick seating charts, with the selection itself moved from the main check-in counter to a medium. terminal service center and finally to the departure gate: baggage destination tags, handwritten tickets, completed weight and balance sheets and loading of baggage and cargo without containers. However, the reservation system was computerized (Gabriel I), his call center was located in Garden City, Long Island, and air and hotel packages were offered through his Sky Saver Tour department.
A significant change in the carrier's image occurred in 1981 when Capitol International acquired its first two wide-body DC-10-10s registered N904WA and N905WA from Western. Configured for 345 single-class passengers in a two-five-two forward and three-four-three amidships and aft cabin layout, they were deployed transcontinentally and to the Caribbean, offering inflight audiovisual entertainment.
Later DC-10 acquisitions, seating 360, offered a consistent configuration of ten a day at all times.
1982 marked several improvements: a name change to "Capitol Air", more simplified, a relocation to the British Airways terminal at JFK, an expanded system schedule with flight connections from other airlines, and an update to Braniff's computerized reservation system. Cowboy with extended automation. functions
Two other aircraft types broke the Douglas/McDonnell-Douglas DC-8-61, DC-8-63 and DC-10-10 monopoly: a single Boeing 727-200 registered N590CA and a single 315-passenger Airbus A300B4-103 registered D-AHLZ.
Capitol Air billed itself as "Capitol Air, Lowest Fare," based on its system calendar from December 1, 1982 to March 15, 1983. "Serving the public for 36 years," he emphasized.
He explained his "Capito Ideas" as follows: "The best possible service at the lowest possible rate: fleet of wide-body Super DC-8 and DC-10 jets; complimentary meals, snacks and beverages; full bar service ; movies and stereo on all DC-10 and some DC-8 flights (specifically to Zurich to compete with Swissair); duty-free shopping on international flights; modern airport terminals; and simplified baggage service."
He considered its scope to be "the starry skies of Capitol Air", stating that "there are now 13 Capitol cities in the world, with more to come: "Aguadilla, Boston, Brussels, Chicago, Frankfurt, Los Angeles, Miami, New York, Philadelphia, Puerto Plata, San Francisco, San Juan and Zurich. "Best of all," he noted, "Capitol's Star-Spangled service includes heavenly prices wherever we go."
It offered daily non-stop flights from JFK to Chicago, Los Angeles and San Francisco in the US, with two roundtrip frequencies to Los Angeles (flights CL 211 and CL 209) and one stopover via Chicago (flight CL 219). ; Aguadilla and San Juan, Puerto Rico, and Puerto Plata, Dominican Republic, in the Caribbean, with the San Juan departure sectors operating as Flight CL 215 and CL 217); and Brussels, Frankfurt and Zürich in Europe. Other segments that eluded JFK included Chicago-Miami-San Juan, Chicago-Los Angeles, Chicago-San Francisco, and Boston-Philadelphia-San Juan.
He explained his fare this way: "We're the ones who started it all. Capitol originated the concept of one-class, low-fare, unrestricted flights. No advance purchase, no minimum stay, no hassle. And we refuse to be underestimated for this kind of service.
"So we stay on top of the competition to make sure our fares are always the lowest. And we keep fares low without reducing our Star-Spangled service, the kind you always expect on more expensive airlines.
"How low are Capitol's rates?" he asked her. "Our unrestricted daily fares often save you up to 50% compared to economy on other airlines. That's right, we said economy, not first. No wonder Capitol is the best buy in the sky wherever you go! let's fly! him."
Capitol's successful low-cost, full-service challenge for major airlines such as American, TWA and United in the US, as well as Lufthansa, Sabena and Swissair on the other side of the Atlantic, was short-lived as they temporarily reduced its Rates to retain or recover market share, forcing it to serve niche routes without competition, such as those of Aguadilla and Puerto Plata. But eventually incumbents entered these markets.
George Batchelor, the last owner of Capitol Air, gradually transferred assets to Arrow Air, an airline that had transitioned from charter to scheduled service and was also under his financial control, leaving Capitol Air employees without paychecks. payment for several weeks.
Eventually, now dismantled and heavily in debt, it was forced to file for Chapter 11 bankruptcy protection and on November 23, 1984, ceased operations, ending a 38-year career as a charter and scheduled passenger carrier.
article sources
Capitol Air System schedule, December 1, 1982 – March 15, 1983.
Hardy, MJ "The Lockheed Constellation". New York: Arc Publishing Company, Inc., 1973.
Waddington, Terry. "Douglas DC-8". Miami: World Transportation Press, 1996.